Testimonials
Intel recommends Zanacore support for Law Firm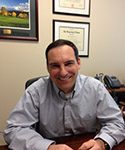 Before Zanacore, we had experience with two other IT contractors working with our system.  We went the cheap, startup route at first and we were able to negotiate specialized deals based on fee swaps and "introduce me to your friends" pricing.  While that was fantastic to start, eventually we saw service levels drop. We also had problems with inexperienced providers as they tended to miss deadlines because they weren't sufficiently staffed and they were difficult to contact when they were servicing larger customers. 
"When we had server issues or key applications down, it was expensive, stressful, and unacceptable."
Then we considered the tradeoff of spending more on direct IT support cost versus the cost of downtime and our lawyers having to deal with IT issues outside our specialty.  We realized that fixing something takes far longer than preventing it in the first place and you also have to deal with the side effects in a failure (lost productivity, data, and hair).  We knew the additional cost for better proactive support would be justified.  We also had confidence Zanacore would perform based on the recommendation we received from Intel's corporate office and we have certainly been pleased with Zanacore service relative to cost.  As an added bonus, we now have happier employees as well.
I found Zanacore's NetGuard pricing was very competitive when compared like for like service-wise.  The pricing we received from other providers would fluctuate automatically based on the number of users or services while your NetGuard model was based more on whether changes were material.  Having a fixed monthly price for our support has allowed us to budget better for IT support.  We previously used to see big spikes in some months which could cause difficulty with cash flow.
Before we switched to Zanacore we were at severe risk of catastrophic loss because numerous maintenance issues were being neglected.
We weren't getting security updates installed and our computers were subject to viruses or data breaches. The server wasn't being updated and backed up properly which was a great concern. Now I sleep better at night knowing our network is safe. I recommend Zanacore NetGuard for any business which is dependent on a reliable and stable data network.
Bob Penman
Sr. Partner
Graham & Penman LLP
---
Customer service is by far the most important criteria I use to evaluate our vendors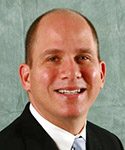 As technical as your world can get, the simple concept of customer service is by far the most important criteria I use to evaluate our vendors. Jack, Jason, and their team provide excellent customer service and I appreciate it very much. In fact, though we do something very different than Zanacore, I hope we provide the same level of customer service to our customers as consistently as they do.
At Annandale we regularly evaluate our costs as compared to the benefits when looking at our vendor relationships. I cannot recall if Zanacore had the lowest quote when we originally put the IT contract out to bid, but we saw there was a significant return for a reasonable price. We signed with Zanacore and haven't regretted it for a minute. Their NetGuard service has been worth every penny. I have a horrible habit; when I see a senior level employee do a task unrelated to their specialty – a task not requiring much expertise – I immediately in my mind start converting their salary into an hourly rate and question is that activity worth the amount I just spent. Before we signed with Zanacore, the answer was often, "No." I would see my CFO, the second highest paid employee in the organization attending to every employee's most minor IT need and I would cringe. Since Zanacore came on board, it has been wonderful. They really do take care of everything and because of the flat rate structure, we allow employees to contact Zanacore directly. We have also evaluated the option of hiring an in-house IT person, and the numbers do not make sense. It is more cost effective to use Zanacore.
We have no down time – or, at least so minimal, that I can't remember the last time our network was down.
Lastly, as we grew over the last few years and came to rely more on our information systems, it became increasingly more important to protect our information and our software. Zanacore monitors and maintains our network through their own systems and best practices. As a result we have no down time – or, at least so minimal, that I can't remember the last time our network was down. Prior to contracting with Zanacore, that was not the case. We would occasionally encounter problems and as a result our network would go down and remain down for some time. We are now about to implement an electronic health record and simply cannot afford to risk downtime; therefore, the investment in Zanacore's NetGuard protection is well worth it.
Adam Pomeranz
CEO
Annandale Village
---
Zanacore is like having an IT expert on staff at a much reduced cost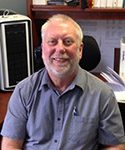 With today's technology an IT person must stay up to date with all of the latest changes and best practices. Zanacore has years of experience with a proven track record of doing this for us. You may find a less expensive service but, as they say, you get what you pay for, do you want your business processes relying on inexpensive questionable support or would you go with a proven support team. I know where my company puts its IT support money, and that is in Zanacore.
Jim Ollick
Business Manager
Med-Acoustics, Inc.
---
Zanacore may not be the least expensive vendor, but their customer service and technical support puts them head and shoulders above the rest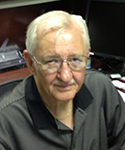 Having been a Zanacore customer (in fact, it is more of a partnership) for over ten years, I have often gone back into the Information Technology marketplace to compare services offered by other vendors of this nature. What I have found is that while Zanacore is not always the less expensive vendor, the service they provide, both customer and technical, puts them head and shoulders above the rest. In fact, being in the non-profit sector, we sometimes have offers from people in the IT field to provide this type of service for free. While appreciative of these offers, we politely decline them preferring to have Zanacore as a reliable resource to solve Internet and computer related problems as they arise in a timely and competent manner. Additionally, Zanacore keeps us abreast of the on-going developments in the technology field and makes recommendations of which technologies we could benefit from and which ones we should probably leave alone. They have always had our best interest in mind and have never tried to sell us the latest "gizmo" just because it has a lot of "whizz bang" in it. When they find a resource which could truly benefit our organization, they research it thoroughly make their recommendation based on our needs, not theirs.
Since moving to NetGuard our systems function much better with increased uptime.
The NetGuard maintenance platform developed by Zanacore has proven to be an invaluable resource for our organization. They are alerted to problems or potential problems long before we become aware of them. Much of our work over the network and Internet is time-sensitive and through NetGuard they have made sure that our network is kept working the way that it should and available to us when needed. Their ability to perform maintenance and monitoring remotely allows them to respond immediately when needed. Since moving to NetGuard we have found that our systems function much better with increased uptime. Their maintenance of our file and system backup also provides us with an assurance that if disaster does strike we could be back in business in a short period of time with our data intact.
Dawson Nixon
Business Manager
Cannon Church
---
I thought we would save money and do most of the IT work ourselves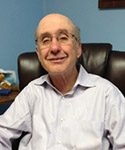 I am the owner of a pharmacy for over 35 years. I've known Jack Marder for over half of those years. Early on, we only used Zanacore infrequently to do a few IT things for us. I was afraid of spending too much money, and thought my staff and I could do most of the IT work ourselves. That didn't work out very well. First of all, you will never meet a man more trustworthy than Jack. Whatever he tells you, he backs up with support and knowledge. The price of NetGuard is worth avoiding the cost and headaches you will have if you haven't signed on with a company like Zanacore. Over the last several years, it has been a godsend working with Jack's company. The support is fantastic, and they go the extra mile. I promise the service and support that Zanacore gives you is worth the money, time, and effort.
Richard Smith
Owner
E-Z Med Pharmacy
---
Medical Practice Concerned About Mission Critical EMR System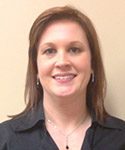 Over the past 4 years, we have utilized Zanacore Technologies for all of our IT needs. We initially used them only when something broke! After a couple years of being reactive and with anticipation of a major electronic medical record (EMR) implementation we signed a contract with Zanacore for their NetGuard proactive support. At the time I was leery about signing a contract and committing to a predetermined amount every month. After all, that was just another added expense especially during this terrible economy. Looking back now, I am glad we did.
I was leery about committing to a fixed amount every month.
The benefits have far outweighed the cost. Zanacore played a vital role in the successful implementation of our EMR. From assisting me with hardware decisions to ensuring all our software worked together with the new EMR. Zanacore has been dedicated in resolving any type of problem we have had in a timely manner as well as being proactive in the maintenance of our network. I appreciate their dedication, effort, and honesty and would not hesitate to recommend Zanacore for any professional IT needs.
Stephanie McDonald
Business Manager
Abraham Family Medical
---
Alpharetta Law Firm relies on Zanacore NetGuard for more than 10 years!
For more than ten years, Jack and his team of IT experts have provided superb professional assistance, worked indefatigably to insure that we have the best possible IT resources and exhibited the utmost loyalty and integrity. While there may have been cheaper options available, it would have been irresponsible for me to have placed our mission critical IT system in the hands of the lowest bidder. History has proven me right as our relationship has been essential to the explosive and continual growth of our business.
It would be irresponsible for me to place our mission critical IT system in the hands of the lowest bidder.
IT security is critical to our business and essential to our business arrangements with private organizations and numerous state and federal government offices. While I am not fully versed in all of the aspects of the NetGuard system, I know that it has been critical for our network security and server maintenance.
I am aware that you must strive to continually do more with fewer people while delivering the highest possible quality of service and equipment more economically than your bigger competitors. In this, you have been most successful when we have fostered teamwork among our organizations directed at overcoming the inevitable challenges and difficulties.
I would gladly recommend Zanacore to anyone seeking a business partnership that will provide a functional, reliable and flexible IT system at the most optimal cost.
James J Breen
The Breen Law Firm
---
After years of trying to get our IT Program running smoothly and efficiently, we decided to take a different approach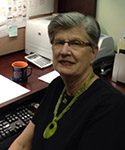 Over the last 4 years our church has been all over the board with different IT support companies and prices. Before Zanacore came on board, we paid less in monthly support costs but we also received almost no service. Instead of repairs we got Band-Aids put on problems. Practically none of our IT problems were solved. After years of trying to get our IT Program running smoothly and efficiently, we decided to take a different approach. We started using Zanacore NetGuard support last year, and I could not be happier. They identified and fixed so many problems from Trojan horses getting into the system, inadequate firewalls, Wi-Fi not working, computers freezing up and many, many more. Whenever we do have a problem with anything on the system all it takes is a phone call or email and the problem is addressed immediately. I've finally been able to show our financial team that you get what you pay for. With Zanacore I feel that we are getting the best service for the money.
It is such a pleasure not getting calls everyday from staff members complaining about their computers.
I highly recommend letting Zanacore proactively monitor and maintain your complete network. One of the biggest problems we had was that nobody was checking our firewalls, backups, file security and overall system health. We had multiple computer stations getting viruses and Trojan horses coming in through the backdoor and anyone could get on the Wi-Fi and access our servers. Now Zanacore has implemented security best-practices for our antivirus protection, wireless access, user permission and they regularly manage and test our backups. They monitor our network 24/7 and I feel very safe with their system. We are very pleased with Zanacore and I do recommend Jack and his staff to handle all your needs.
Barbara Nixon
Financial Secretary
Snellville UMC