I just did a program for a large multinational manufacturing company that has been in business for over 70 years. My client's theme for the conference was … The Future Is Yours. In preparing for the program, I decided to do some research on great quotes and statements that have to do with our future.
I ran across a statement made by the esteemed economist Dr. Lowell Catlett that really surprised me. He said they did a study in 1960 and again in 2010 involving over 7,000 economists that rated their accuracy for forecasting future economic trends; their accuracy rate was 47%. He elaborated on that statement, saying, "What I just told you is, you can flip a coin and beat 7,000 economists by 3%." He concluded his point by adding, "You can't predict the future, but you sure can prepare for it."
So I thought I would share with you some thoughts/quotes on "Achieving Success in Your Future." I think these quotes will help to give you a productive perspective on addressing your success in the future.
"The future is unknown, but a somewhat predictable unknown. To look to the future we must first look upon the past. That is where the seeds of the future were planted." – Albert Einstein
"Just because the past didn't turn out like you wanted it to … doesn't mean your future can't be better than you imagined." – Anon
"I look to the future because that's where I'm going to spend the rest of my life." – George Burns
"The more you take responsibility for your past and present, the more you are able to create the future you seek." – Anon
"Your future is created by what you do today … not tomorrow." – Anon
"The best way to predict the future is to create it." – Abraham Lincoln
If I had to pick my favorite quote of all of them, it would be the second one: "Just because the past didn't turn out like you wanted it to … doesn't mean your future can't be better than you imagined."
I don't care where you are in life, how low you have gotten or how bad it has been … tomorrow you can start fresh, creating a better future. All great achievement begins with deciding what you want and then dedicating yourself to achieving it. So, my perspective on having future success is learning from our past. If we would just pay close attention to our past, it would …
Prepare us for the future.
Awaken us to wiser ways.
Strengthen us with new skills.
Teach us new lessons.
If you don't apply the lessons you have learned from your past … you will never improve your future. There is no rule that says your past is your destiny. You possess the power to create a great future; we all do. Remember, your future success is dependent on your present efforts … so do something today that you will be happy you did tomorrow.
Let your regrets fuel your future … so your future will have fewer regrets.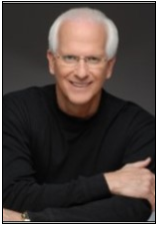 Robert Stevenson is a highly sought after, internationally known speaker. He is the author of the best-selling books How to Soar Like An Eagle in a World Full of Turkeys and 52 Essential Habits For Success. Robert is a graduate of the Georgia Institute of Technology (Georgia Tech) and is a former All-American Athlete. He started his first business at 24 and has owned several companies. Robert has international sales experience dealing in over 20 countries, and his client list reads like a Who's Who in Business. He has shared the podium with such renowned names as Generals Colin Powell and Norman Schwarzkopf, Former President George H.W. Bush, Anthony Robbins and Steven Covey. www.robertstevenson.org/