Marketing is about connecting with consumers.
Great marketing, though, is about transforming those consumers into fans, raving fans – people who feel loyalty, and feel invested in your business and its success. Here are some creative ways to start converting your customers into your biggest fans.
1. Have your clients do some of the work.
This isn't about being lazy; it's about involving your clients in a memorable experience. Build-A-Bear is the perfect example of this technique. Children receive many stuffed animals over the course of their childhoods, but none so special as the bear they build themselves, selecting the fabric and components. The consumer's investment in the experience cultivates loyalty, and their unique experience can't be duplicated anywhere else. Offer your clients a way to personalize their experience with you.
2. Reject clients.
It's human nature to want what you've been told you can't have. The more limited an item or service is, the more we value it, and if your customers feel like they have achieved something by managing to get your attention, or having earned the privilege of spending money with you, they'll give you a lifetime of loyalty. As long as your product meets or exceeds expectations, then making it clear that you're selective about who you do business with will make you more appealing.
3. Deny your own existence.
Though now a much more public item, the American Express Black Card was long the subject of curiosity. The company refused to confirm its existence or answer any questions about what the card might offer. Now customers beg for an invitation to the Black Card, despite the ridiculously high annual fee. Think about it… Customers clamoring to spend money with you? Cultivate mystery and clients will seek you out.
4. Encourage tattoos.
Extreme? Maybe. Effective? Absolutely! Not only are folks who get logos tattooed on themselves acting as walking advertisements, they're also absolutely certain to be loyal customers. Encourage tattoos by creating a cool logo and cultivating a reputation that's unique and appealing. Is this practical? Two words: Harley-Davidson. For folks with Harley tattoos, the brand isn't just a commodity; it's a lifestyle.
5. Create your version of boot camp.
Organizations like fraternities or the military create cohesion and loyalty by putting new recruits through tests and challenges. Let your customers know that your business runs differently than others, that you will require work and dedication from them. They will realize they're part of a special group, and they'll feel invested in promoting your services. Providing code words and emblems of membership makes customers feel like they're one of the elite, special few who have made it through boot camp.
It's no secret that marketing today is radically different than it was even ten years ago. We have to work harder to promote our brands, but the potential upside is huge, because devoted, raving fans will take up your banner and do some of the work for you. Creating and nurturing these fans will reward your efforts for years to come.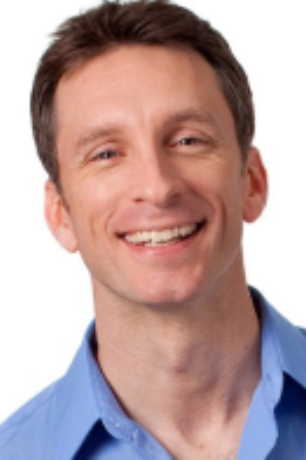 MIKE MICHALOWICZ (pronounced mi-KAL-o-wits) Mike is the CEO of Provendus Group, a consulting firm that ignites explosive growth in companies that have plateaued; a former small-business columnist for The Wall Street Journal; MSNBC's business makeover expert; and the author of the cult classic book The Toilet Paper Entrepreneur. His newest book, The Pumpkin Plan, has already been called "the next E-Myth!" For more information, visit https://www.mikemichalowicz.com/