"Everyone looks so much better when they smile." – Jimmy Fallon, host of the legendary The Tonight Show
What a meteoric ride Jimmy Fallon has had to the top!
How did this son of an IBM machine repairman get to the chair once occupied by maybe the most legendary figure in comedy TV for 30 years straight, Johnny Carson?
He did it through exceptional networking.

In the span of about five years, Jimmy went from a Saturday Night Live alum, unsuccessfully navigating Hollywood, to a late-night star and host of NBC's The Tonight Show, one of the most respected franchises in entertainment. This did not happen by accident...
Fallon's meteoric rise is partly due to his intense focus on developing relationships with people who could advance his career.
Another key? Fallon worked his butt off.

While still a computer-science major at Albany's College of Saint Rose, he performed comedy at small clubs and obsessed about the comedy industry.
Through a connection with his former employer at a New York alternative newsweekly, his audition tape reached Hollywood agent Randi Siegel, who had ins with the crowd at Saturday Night Live.
Siegel found 21-year-old Fallon's performance to be charmingly amateur, but she could see that he was naturally talented. She gave him a call and was surprised to hear, after introducing herself, "Randi Siegel! I know who you are!"
Randi was so impressed by his knowledge of the comedy industry and enthusiasm that she agreed to take him on as a client. With Siegel's connections, Fallon was able to eventually get hired as a cast member with SNL in 1998.
At SNL he developed the relationship that would define his career.

The show's creator, Lorne Michaels, is so powerful and respected in the industry that cast members are often intimidated by him. As a rookie, Fallon was no different, but he wanted to befriend Michaels. So after every show, he went over to Michaels and thanked him for the show.
Michaels developed a rare friendship with Fallon. Following the drama of Conan O'Brien's short stint as host of The Tonight Show, Michaels decided that his trusted Fallon would take the renowned position.
Fallon made a point of connecting with former Tonight Show host Jay Leno and would ask for advice. Leno said, "Most people in show business think they know everything. They don't really listen to the other person. 'Respectful' is the best word I can use for Jimmy."
His approach worked.

Since starting in February 2014, Fallon has attracted around 4 million viewers each night, with a much higher share of the 18-49 demographic than his predecessor.
What Fallon did is a) he worked hard (let's not forget that), and b) he networked brilliantly by asking questions of others, listening, acting on their advice, showing gratitude and being a genuinely good human being.
So, who are three connections you dream of networking with in order to boost your success?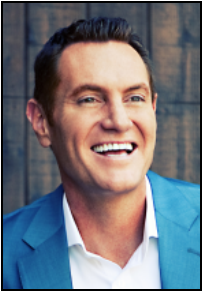 Darren Hardy is the visionary force behind SUCCESS magazine as the Founding Publisher and Editor, and is the New York Times and Wall Street Journal bestselling author of what has been called "the modern day Think and Grow Rich": The Compound Effect—Jumpstart Your Income, Your Life, Your Success (www.TheCompoundEffect.com) and the world-wide movement to onboard 10 million new entrepreneurs through his latest book The Entrepreneur Roller Coaster--Why Now is the Time to #JoinTheRide (www.RollerCoasterBook.com). Access Darren: www.DarrenHardy.com and get free daily mentoring: www.DarrenDaily.com