Want to Know if 'Cloud Computing' is a
Smart Move for your Business?
Wondering if the Benefits are
Worth the Risks?
Then this FREE Executive Lunch & Learn is For YOU!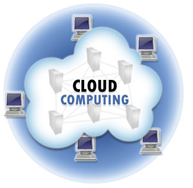 When : Wednesday, June 25, 2014
Session Time : 11:30 a.m. – 1:00p.m.
Where : Systel Business Equipment Office 2100 Norcross Pkwy, Suite 100 Norcross, GA 30071
Over the last year, we've seen a dramatic increase in the number of clients inquiring about Cloud Computing. Technology is clearly trending to the cloud, but all the noise and hype is drowning out real information business leaders need to decide if it makes sense for their business.
That's why Zanacore and Systel have teamed up to present this Executive Lunch & Learn and take the mystery out of cloud computing and help business managers understand the numerous potential benefits as well as the risks of moving to the cloud.
During this seminar you'll discover…
What cloud computing is and why thousands of companies are considering this technology to lower costs and add flexibility for their business.
How cloud computing can lower your IT costs and free you from some of the frequent (and expensive) hardware and software upgrades along with other benefits
Answers to important questions about security, where your data is stored, and how is it backed up.
Critical facts every business owner must know before switching to a cloud based network.
This session will not be a deep dive into the technical aspects of cloud computing, but rather a strategic look at the potential benefits and risks to help you determine if it would be a smart move for your business.
Who Should Attend?
C-Level executives and managers who want to understand the risk vs. reward of incorporating Cloud Computing into their business technology.
Event Details:
When: Wednesday, June 25, 2014 Session Time: 11:30 a.m. – 1:00p.m. Where: Systel Business Equipment Office 2100 Norcross Pkwy, Suite 100 Norcross, GA 30071
Simply Complete the Form Below to Secure Your Spot
Important! We hate spam as much (or more!) than you and promise to NEVER rent, share, or abuse your e-mail address and contact information in
any way.
Sponsored By: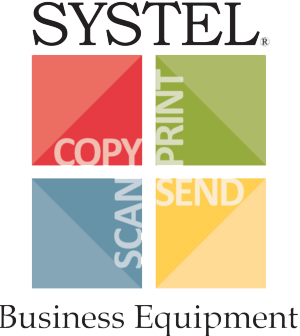 Your Presenter

Jack is the CEO of Zanacore Technologies and has been a trusted adviser for many metro Atlanta businesses for more than 14 years. Jack is a Microsoft certified Small Business Specialist and his company provides managed network services for their clients, including on-premise and Cloud infrastructure.
Jack CEO Zanacore Technologies