Download Your
Free Report
5 Critical Facts Every Business Owner Must Know Before Moving Their Computer Network
To The Cloud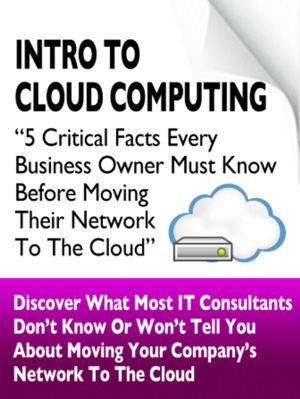 If you need to upgrade your current computer network and are considering cloud computing to save money and simplify IT, the insights provided in this report will arm you with the right information and questions to ask to avoid getting "sold" a solution that doesn't work for you
You'll discover:
What cloud computing is and why so many small and medium businesses in metro Atlanta are switching to it versus expensive, server-workstation networks.
The various types of cloud solutions you need to know about and how to determine which one is right for you.
What you should expect to save on IT costs initially and over time.
15 critical questions you MUST know the answer to; don't let your computer guy skirt the answer on these!
The most important thing you need to know about security and where your data is hosted.
Little-known facts about moving to the cloud most IT consultants don't know or won't tell you that could end up costing you big.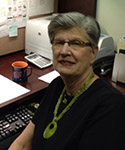 "It is such a pleasure not getting calls everyday from staff members complaining about
their computers."
"Over the last 4 years our church has been all over the board with different IT support companies and prices. Before Zanacore came on board, we paid less in monthly support costs but we also received almost no service. Instead of repairs we got Band-Aids put on problems. Practically none of our IT problems were solved. After years of trying to get our IT Program running smoothly and efficiently, we decided to take a different approach. We started using Zanacore NetGuard support last year, and I could not be happier. They identified and fixed so many problems from Trojan horses getting into the system, inadequate firewalls, Wi-Fi not working, computers freezing up and many, many more. Whenever we do have a problem with anything on the system all it takes is a phone call or email and the problem is addressed immediately. I've finally been able to show our financial team that you get what you pay for. With Zanacore I feel that we are getting the best service for the money…"
Enter your information below to gain instant access
to this report on the next page:
Complete This Form To Request A FREE Cloud Readiness Assessment And To
Gain Instant Access To Our Free Report
, "5 Critical Facts Every Business Owner Must Know Before Moving Their Network To The Cloud"